We have 7 fantastic local Mumbles traders that have signed up to join the Plastic Free Revolution with us!
We've completed objective 2!
We have 7 fantastic local Mumbles traders that have signed up to join the Plastic Free Revolution with us! See below for more information on what these traders have reduced within their workplace. If you'd like to join us and become a more plastic conscious workplace, get in touch today! plasticfree@mumbles.gov.uk
Ripples - Ripples Cafe | Facebook
Introducing our first Plastic Free Business Champion in Mumbles:

Ripples are steaming ahead with reducing single-use plastic in their workplace.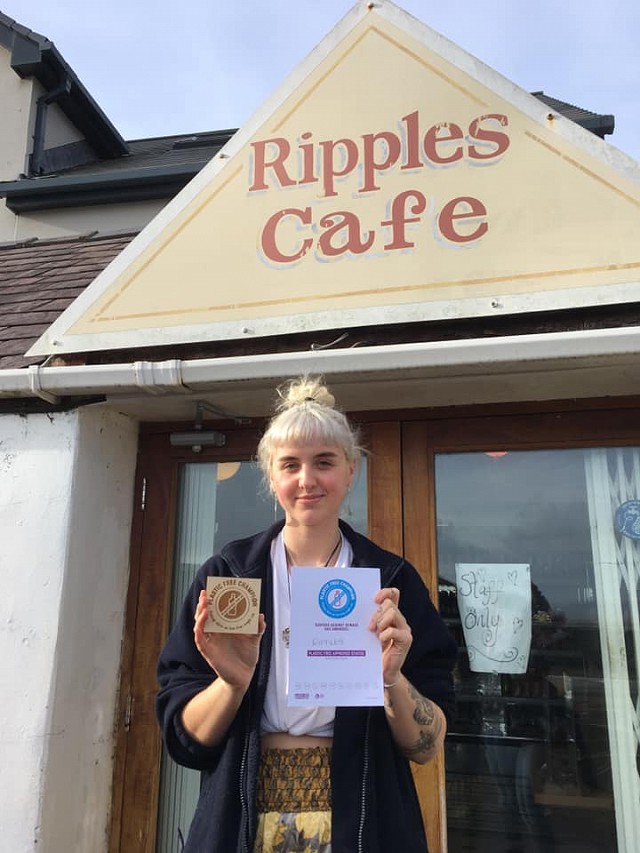 So far, they have swapped out plastic straws, all plastic cutlery, serve loose leaf tea, have installed a pergal system to reduce on their milk cartons and have signed up to our latest campaign #PICKUPYOURCUP

Make sure you stop by for delicious ice cream & coffee.. you might even catch a glimpse of our newest campaign when you visit!

Amazing work and a fantastic example from their very passionate team that local traders can lead change in the way that we #takeaway
---
Mumbles Coffee - http://www.mumblescoffee.co.uk/
Another Plastic Free Business Champion ALERT!
Mumbles Coffee are making waves in reducing single-use plastic within their workplace. Do takeaway the right way with paper takeaway bags at Mumbles Coffee buy your own delicious Mumbles blend in paper coffee bags, choose from a reusable or paper straw for your cold brew, Refill your reusable bottle whilst passing and even refill your coffee, with their new refill coffee tin scheme! The list continues and Mumbles Coffee are dedicated to changing the way Mumbles does takeaway.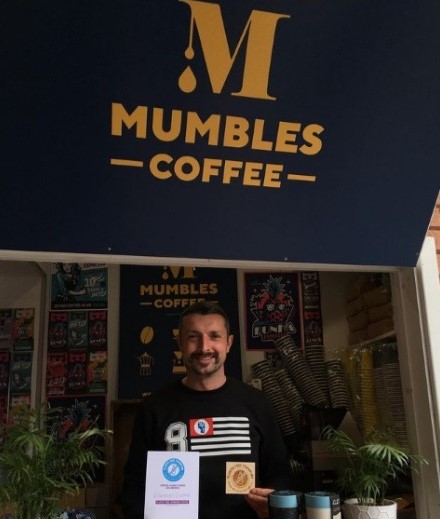 And after all that, we are still working with the team to help reduce their single-use plastic even further, how epic is that?! Spot the Plastic Free Mumbles cup? YES?! That's because Mumbles Coffee are part of our #PICKUPYOURCUP scheme, so stop by the team to grab your cup & loyalty card and get your REFILL on!
---
Boos - Boo's Kitchen | Facebook
A huge thank you to our third Plastic Free Business Champion folks
Boo's Kitchen are paving the way for single-use plastic free workplaces!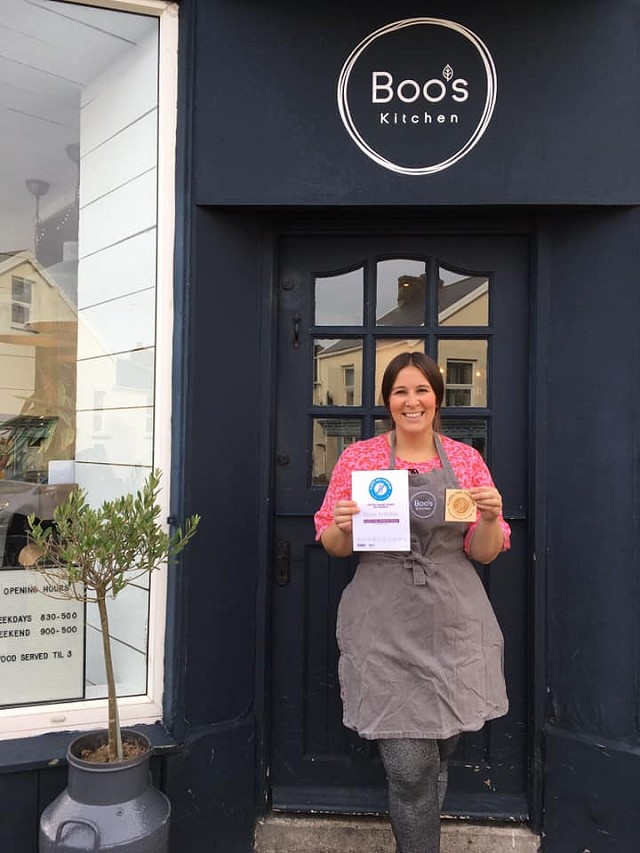 From the larger items like paper bags, reusable or paper straws, glass bottles of water (no plastic ones here!), recycled paper menus and natural ink for their branding, to right down to the smallest of details, like glass jars for jams and honey, Boo's are always striving to do more when it comes to reducing their waste and footprint!

Similar to our other champions, our team will be working with Boo's in the future to help them on that journey!

But for now - a big thank you to another awesome trader who puts sustainability at the core of what they do!
---
The Touring Tea Room - The Touring Tea Room | Facebook
Congratulations to our next business champions The Touring Tea Room.
We haven't worked with the wonderful ladies at The Touring Tea Room for long and already they have implemented so many invaluable changes into their workplace!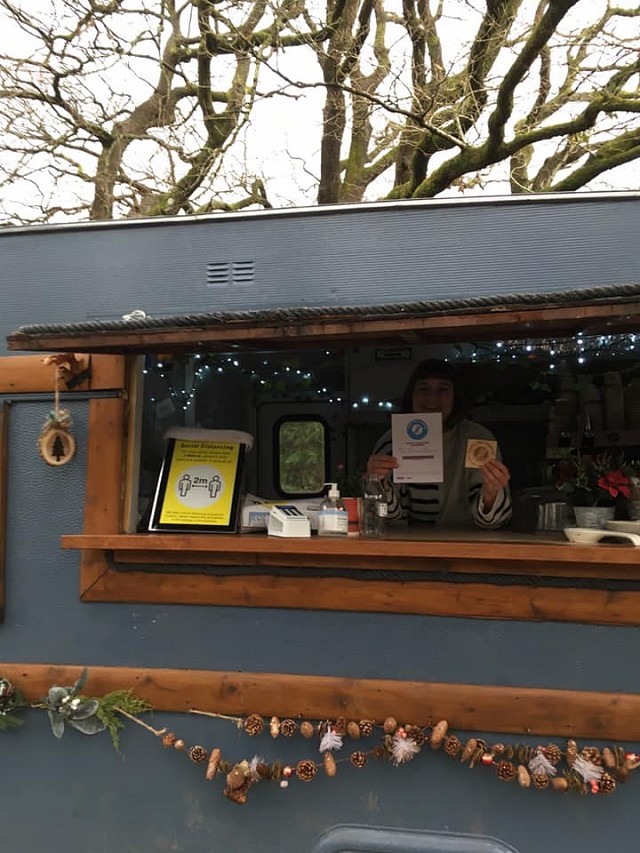 From cardboard takeaways, reusable stirrers (e.g., metal spoons - why use new wooden ones when we already have utensils made for the job!!) to installing a new milk pergal machine to reduce single-use plastic cartons and completely cutting out cling film altogether. The Touring Tea Room are leading the way for on-the-go Plastic Free businesses.
The Touring Tea Room show us that there are so many simple but important steps you can make, regardless of your business type, size or location. We're very happy to continue working with The Touring Tea Room and make sure you stop by for delicious cakes when you're in Clyne!
---
Pippins - (9) Pippins | Facebook
Welcoming Pippins to the Plastic Free Business scheme! Another business paving the way for Mumbles and single use plastic waste reduction. We are happy to have Pippins on board and part of our #PICKUPYOURCUP campaign!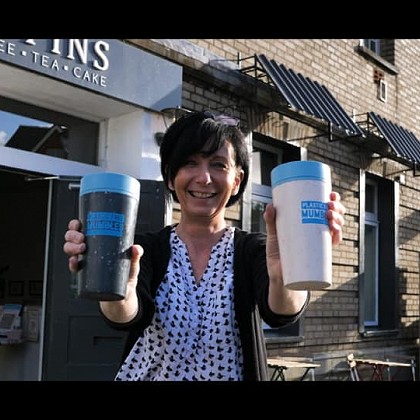 ---
The Shared Plate - http://www.thesharedplate.co.uk/
Another awesome plastic free business champion to share with you all who are paving the way for Mumbles! The Shared Plate! As well as zero waste alternatives in the cafe, The Shared Plate's zero waste shop can cater all your zero waste shopping needs! Make sure to stop by for some plastic free refreshments and for your #SupportLocal #PlasticFree shopping!!
With The Shared Plate now on board, we have completed our objective for Plastic Free Champions with Surfers Against Sewage! Mumbles is one step closer to being recognised for our efforts of reducing single use, AWESOME work everyone!