Please contact us if you are interested in testing out the e-cargo bike for your business.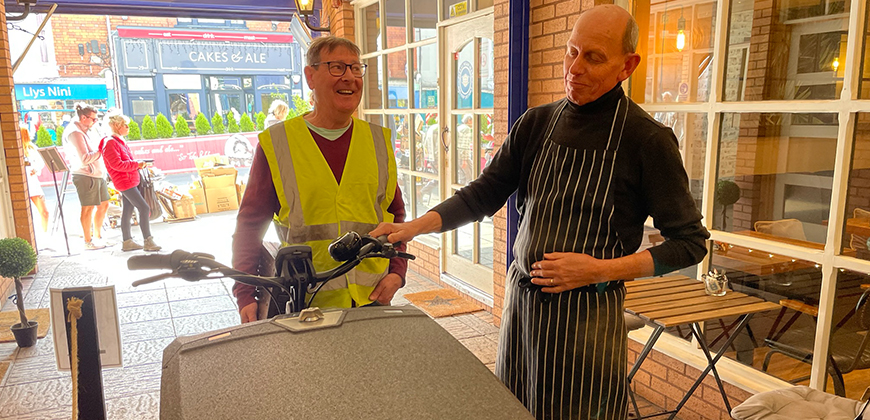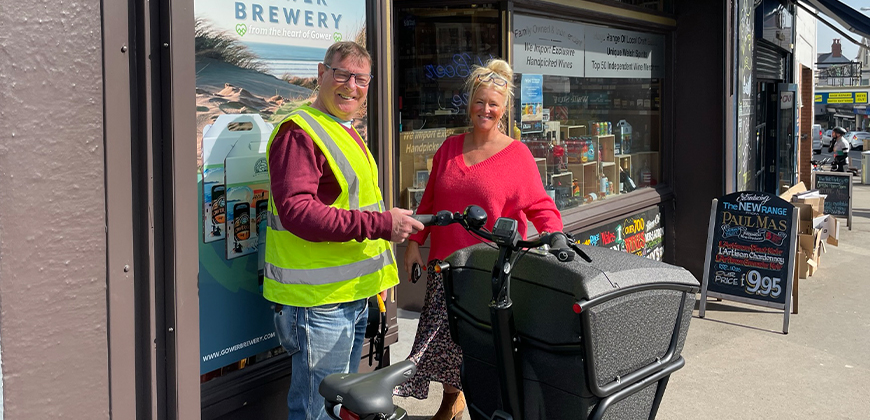 MCC have taken a loan from Sustrans of an e-cargo bike for three months as part of our commitment to reducing our carbon footprint by cutting the number of vans using the residential streets in the area for short-journey deliveries. With fuel prices rocketing this is a fantastic economic solution for local deliveries as well as reducing fossil fuel pollution.
We are looking for local businesses who would like to test it out for their local deliveries. It can hold up to 60kg and is fully insulated for chilled or hot goods.
It generated a lot of interest from shoppers and businesses when we took it into Mumbles on Monday morning.
We are open to different ideas for how it can best be used so if you are interested in testing it out for your business, please contact us.